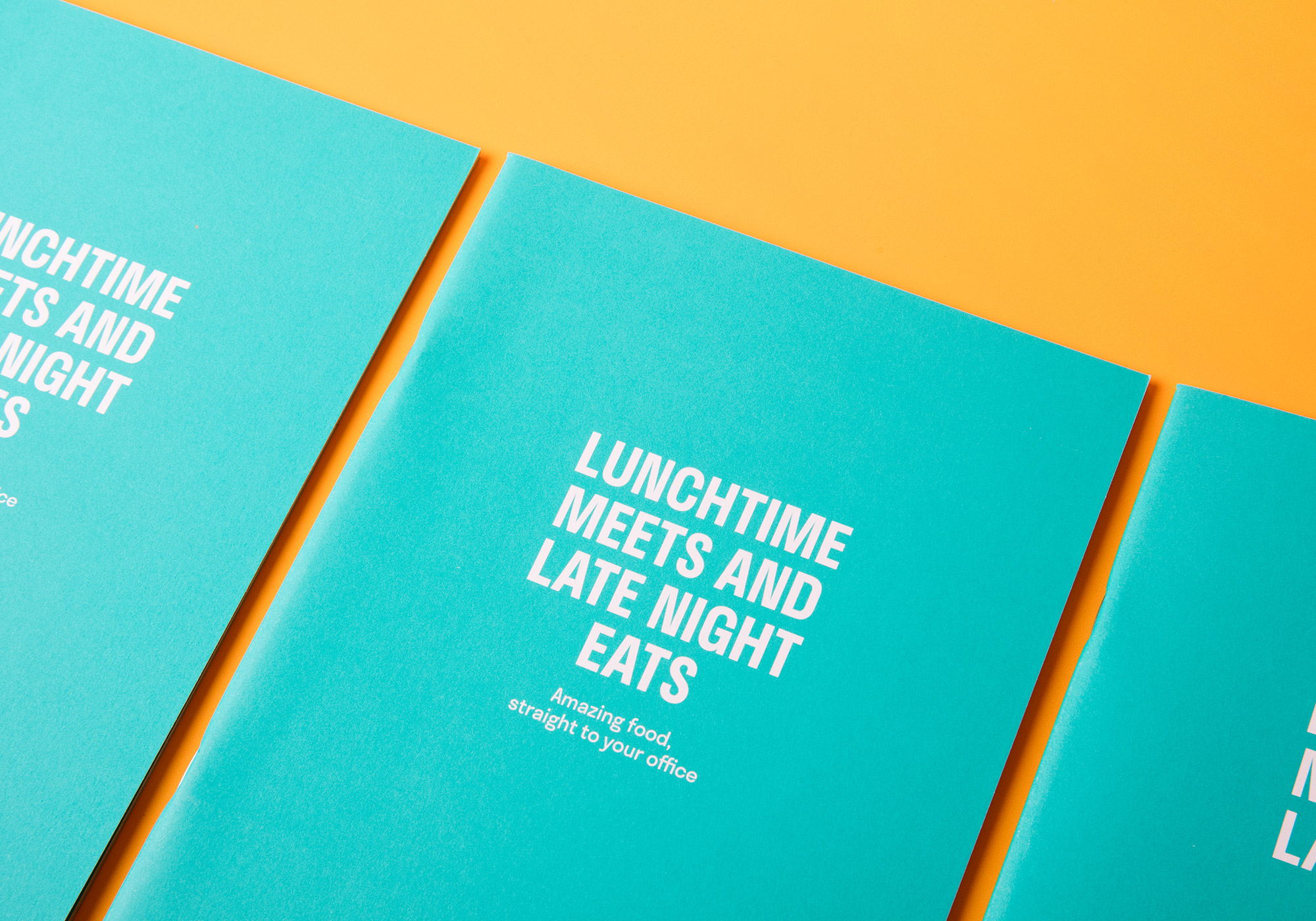 Marketing material
Photography style and application of brand guidelines for the Deliveroo for Business team.
Following the Deliveroo rebrand in late 2016, Deliveroo for Business needed marketing assets to flex to suit clients from design studios to investment bankers.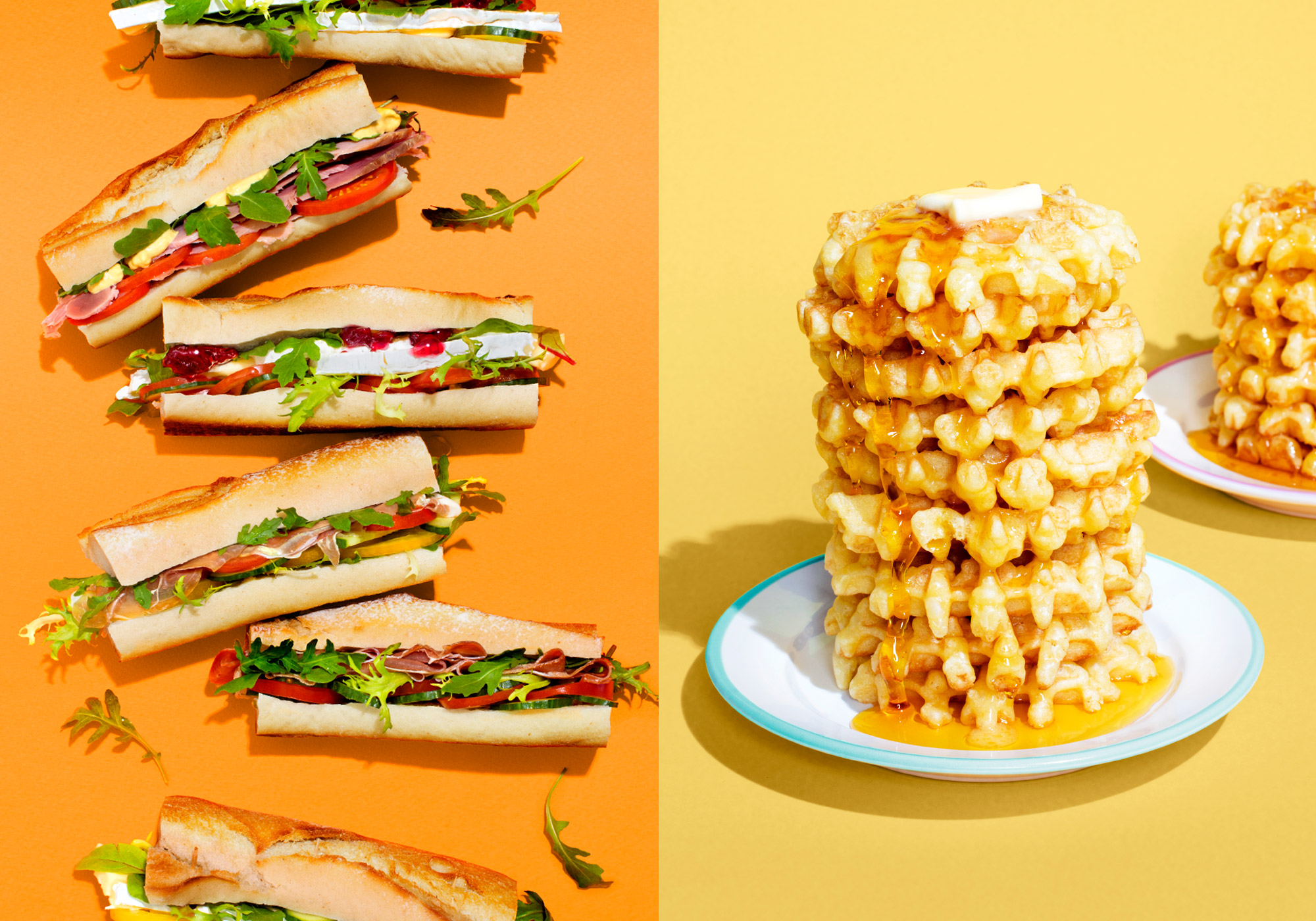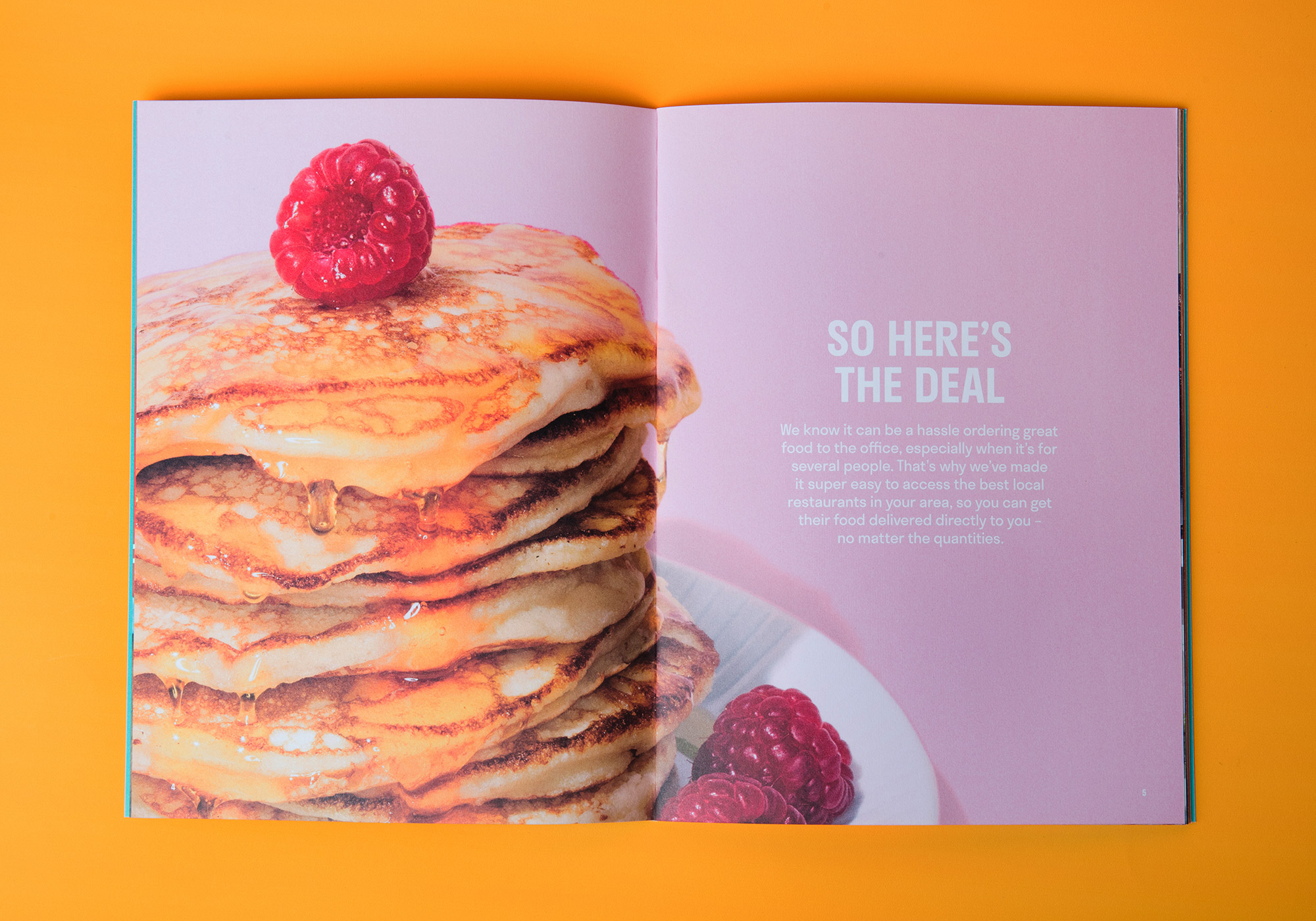 I used clean block colours and developed a photographic style which complements the core brand. Fulfilling the need to showcase office-relevant orders in a more subtle, stripped back way than the core brand macro photography allowed.